Free COVID-19 self-swab testing is now available at the Upper Skagit Library.
We are partnering with Color Health, Inc. and the CDC to offer free, easy to access COVID-19 testing for our community. The library is now providing self-swab lab test kits on Tuesdays, Wednesdays, and Thursdays. Patrons can pick up a free test kit, swab themselves, and drop off their kit at our site collection bin all in the same visit – and receive their results via text or email in less than 48 hours. After picking up your kit and swabbing, kits need to be dropped off in the bin by no later than 6:30pm on the day you test, which gives the library time to package them correctly and schedule the pickup before closing.
Las pruebas gratuitas de hisopado para COVID-19 están disponibles ahora en la Biblioteca Upper Skagit.
Nos asociamos con Color Health, Inc. y los CDC para ofrecer pruebas de COVID-19 gratuitas y de fácil acceso para nuestra comunidad. La biblioteca ahora proporciona kits de prueba de laboratorio con hisopos los martes, miércoles y jueves. Los usuarios pueden recoger un kit de prueba gratuito, hacer el hispano ellos mismos y dejar su kit en nuestro contenedor de recolección, todo en la misma visita, los resultados se envían por mensaje de texto o correo electrónico en menos de 48 horas. Después de recoger su kit y el hisopado, los kits deben dejarse en el contenedor a más tardar a las 6:30 p. m. del día de la prueba, lo que le da tiempo a la biblioteca para empacarlos correctamente y programar la recolección antes del cierre.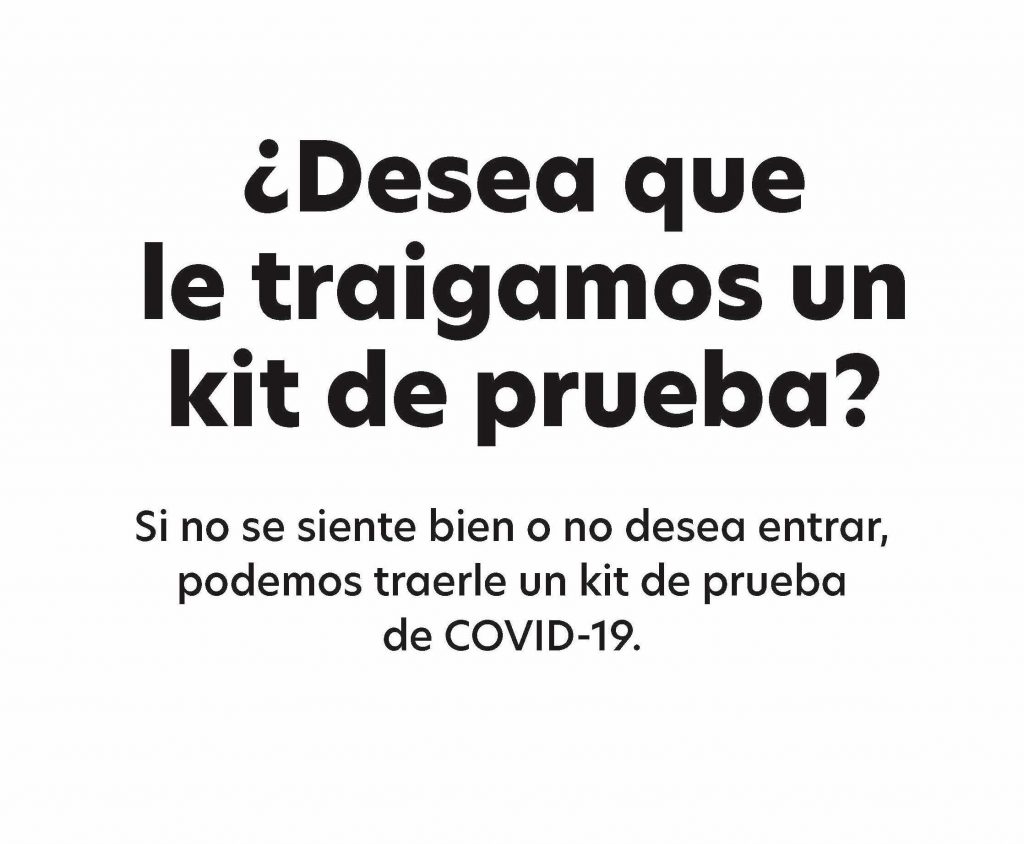 Call the library before or when you arrive to arrange having a staff member bring you a testing kit.
Llama a la biblioteca antes o justo al llegar, para que un miembro del personal le traiga un kit de prueba.