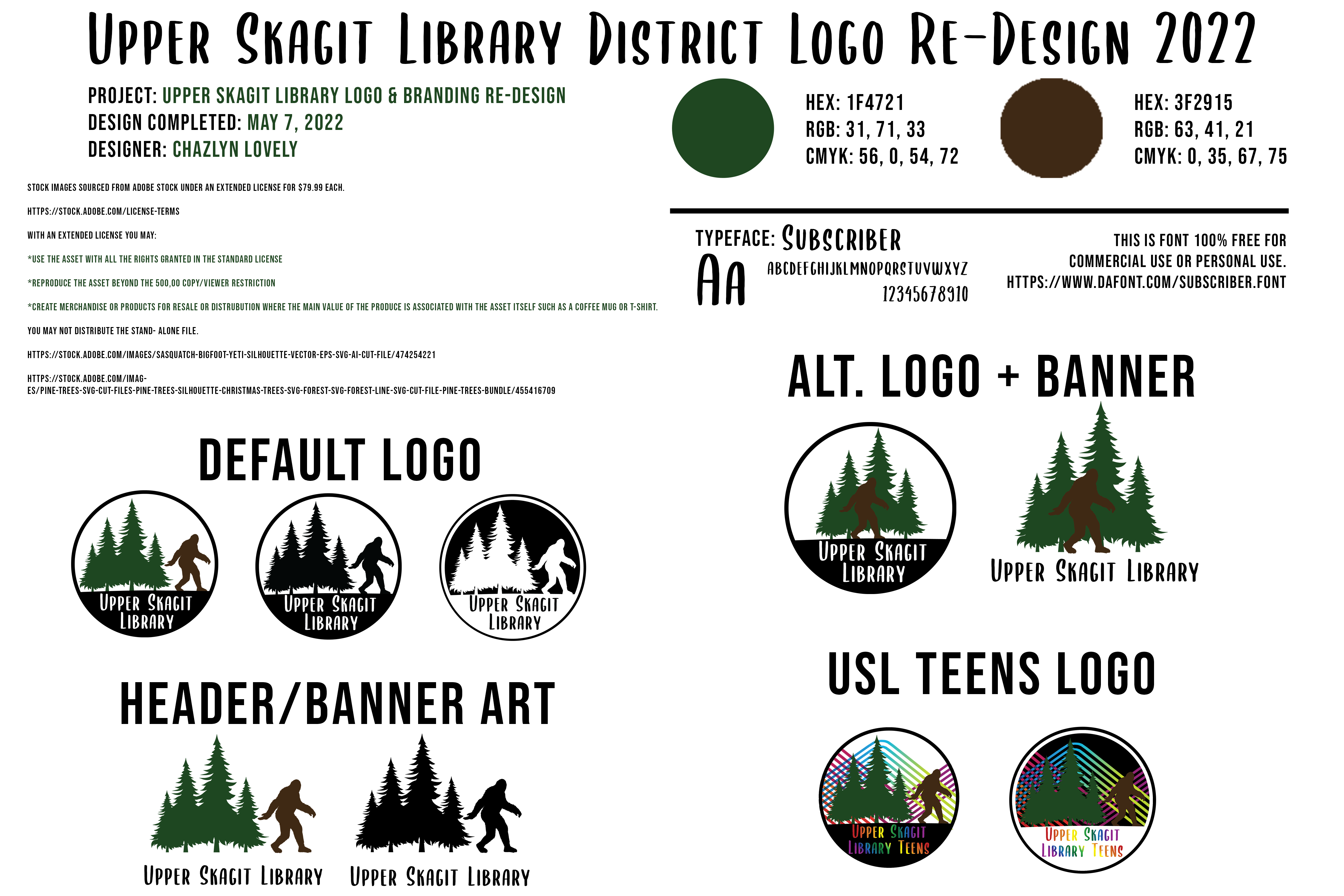 The current Upper Skagit Library Logo was designed in 2022 by Marketing Specialist & Teen Librarian Chazlyn Lovely. 
Stock Images sourced from Adobe Stock under an Extended License. 
With an extended license you may:
use the asset with all the rights granted in the standard License
reproduce the asset beyond the 500,00 copy/viewer restriction
create merchandise or products for resale or distribution where the main value of the produce is associated with the asset itself such as a coffee mug or t-shirt.
You may not distribute the stand-alone file.
https://stock.adobe.com/images/
Sasquatch/Bigfoot Vector Image
The font type face used in the logo is Subscriber, which is a 100% free font for commercial or personal use and was sourced from www.dafont.com/subscriber.font. 
The default logo contains two colors – a green and a brown. 
Green: 
HEX: 1F4721
RGB: 31, 71, 33
CMYK: 56, 0, 54, 72
Brown: 
HEX: 3F2915
RGB: 63, 41, 21
CMYK: 0, 35, 67, 75
The Upper Skagit Library additionally uses a banner design using the same assets as the logo as well as a USL Teens logo that adds in an additional rainbow asset and rainbow colored text to differentiate teen specific marketing from general library marketing. 
In 2023, after the completion of a strategic planning project, the library identified a new mission statement, vision statement, values, and strategic goals. A logo was created representing this process and the core values of USL.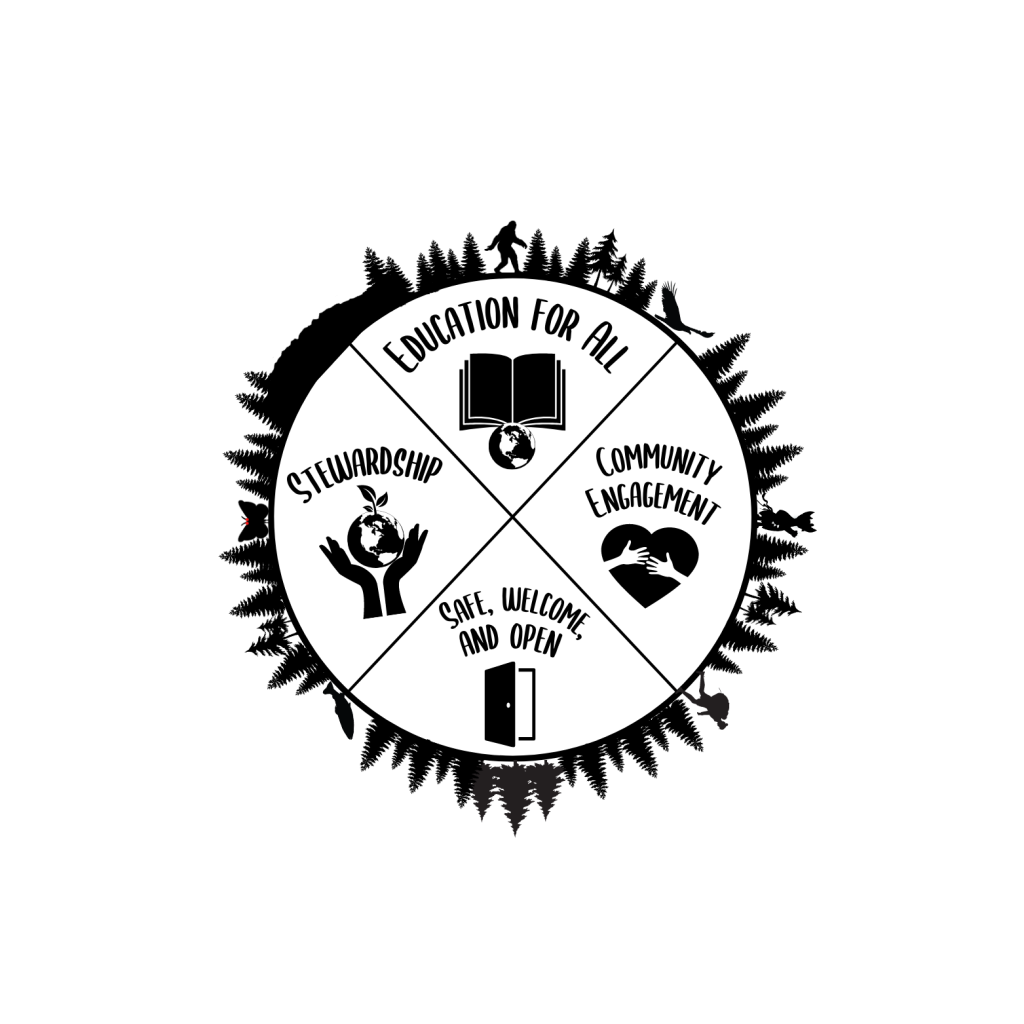 From time to time USL's partners may need to use the library's logo or additional branding to advertise partnerships, projects, events, etc. 
Press & Partners may choose from any of the three default logo options or header/banner options for use in such instances. High resolution images in multiple formats will be provided upon request.
By using the Upper Skagit Library logos, banners, graphics, etc., you agree to not alter the original images in any way without prior written consent from library staff and to use the highest quality image possible for the project. Please ensure that logos and banners are placed only on appropriate marketing and informational projects, and are not used for-profit or without authorization. 
If you have any questions, would like assistance using USL's branding on a project or press release, or would like to request copies of the library's logo or header/banner, please email the Marketing Specialist at [email protected].