Following the release of the Governor's office's updated guidelines found here, the Board of Trustees has opted to resume in-person board meetings. The public is welcome to attend, but we ask that patrons who have not been vaccinated continue to wear their masks. We will do our best to continue to socially distance within our meeting space. For those who are unable to attend, we will record the audio from the meeting and post it along with the agenda on the blog post announcing the details of the meeting, and as always, the meeting minutes can be provided to those who request them. 
Additionally, the Board of Trustees have opted to change the monthly meeting dates; meetings will now take place on the 3rd Thursday of each month at 6pm. The next meeting will take place on July 15th.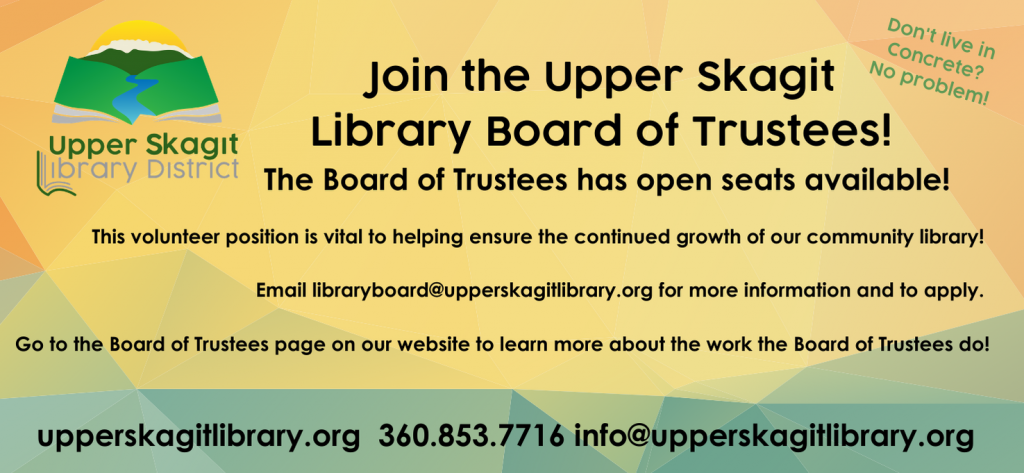 Looking for options for community service? The Board of Trustees has two open seats! Trustees do not need to live within Concrete town limits – in fact there are no official residency requirements, although we admit its much easier to be a trustee that lives in Skagit County.  
Trustees are vital to the library, helping to ensure our continued growth! 
If you'd like to learn more, or apply, email [email protected] or stop by the library during open hours.